About Us
The philosophy instilled at Serious Readers comes from a place of need, rather than want.

35 years ago, our founder Alex designed a light for his mum who was struggling to see, due to the cruel onset of Macular Degeneration. As she was a keen reader, Alex fully understood the difficulty of living without the treasured portals to other worlds that good books can be. Alex sought to research how to shed light of a better quality first, before designing and building his firsts Serious Light. Ever since, the Serious Family have pioneered research into improving sight, through shedding better light, relying on replicating the natural daylight spectrum that our eyes have evolved to use.
---
Alex Pratt OBE

Ever since I developed the first Serious Light for my mum 35 years ago, I've been pushed onward by the desire to build better and better reading lights.

A Serious Light will maximise your ability to see fine details, while relaxing your eyes as they focus. We've built lights not only to perform superbly, but to improve the performance of their users as well.

Proud of our roots

Once upon a time, our business began by building a single light for one person. Today, we operate three warehouses, a factory and a lively office. We know that getting here was a long journey, only made possible by treating Serious Light Owners the right way, and making your relationship with the Serious Family feel special.

Our team is made up of skilled individuals, many of whom have stayed at the company for more than twenty years. With swathes of experience among our ranks, in the unlikely event of an issue, we trust that our team will be able to solve it quickly.

Serious Today

Over 500,000 lights later, we have moved between lighting technologies, designs, models and layouts. The most recent fruit of our efforts is the redesigned High Definition, featuring its one-of-a-kind bespoke Light Engine.

Not only is this the most efficient LED light source we have constructed, but it renders colours to a superb degree of clarity. Moreover, each Light Engine comes with the ability to change the width of the beam, as well as an intuitive dimmer wheel on the back of the head. All this while remaining cool to the touch.
---
The Serious Difference
30 Day Risk-Free Trial

Free UK Mainland Collection

Hand-Built in Great Britain

Made in Aylesbury

Bring Daylight Indoors

Daylight Wavelength Technology™

5 Year Warranty

Peace of Mind
Customer Reviews
Apart from excellent optical quality - the build is a credit to British workmanship. Many thanks

Mr W, Cambridge

It is a fine example of the very best of British design, engineering and manufactrue

Mr Swatman, Staffordshire

The absolute top quality light. I heartily recommend Serious Readers and their products.

Mr Merrett, Hampshire
---
Our Most Popular Lights
High Definition Floor Light
Order Now
Perfect for you if...
You're an avid reader
You enjoy a hobby with fine detail
You have an eye condition
You want the best possible light
---
Suitable For
Reading books
Reading larger publications (magazines, newspapers)
Hobbies involving colour (artwork, needlework)
Hobbies requiring wide beam (music, jigsaws)
Eye conditions(AMD, Cataracts, Glaucoma)
Order Now
High Definition Table Light
Order Now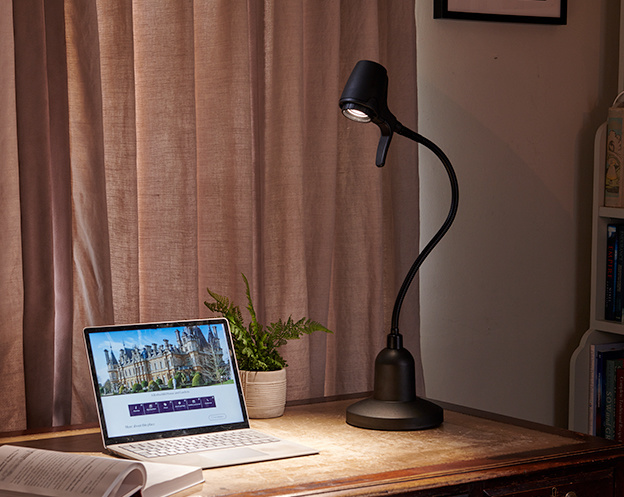 Key Features
Cutting edge LED technology
Closest to natural daylight
Adjustable beam width
Intuitive dimming function
Even small print is crisp and clear
---
Suitable For
Reading books
Reading larger publications (magazines, newspapers)
Hobbies involving colour (artwork, needlework)
Hobbies requiring wide beam (music, jigsaws)
Eye conditions(AMD, Cataracts, Glaucoma)
Order Now
Alex Floor Light
Order Now
Key Features
Energy efficient LED
Close to natural daylight
Wide beam pattern
Fully dimmable
Bright, white light beam
---
Suitable For
Reading books
Reading larger publications (magazines, newspapers)
Hobbies requiring wide beam (music, jigsaws)
Order Now
---